"
Putting the Customer at the Heart of all we do is the cornerstone of Carlisle. We are working with Clientshare to deliver upon this core value of our business."

Paul Evans, CEO
Customers at the heart
Carlisle Support Services is a leading supplier of value-added solutions across the public and private sectors in the UK since 1989. Employing over 3,400 people, Carlisle focus on the provision of cleaning, security, events and retail facilities support services.
Carlisle partners with their clients in long-term relationships to deliver sustainable service innovations and operating efficiencies. Continuous improvement in service quality standards is built into all Carlisle business solutions.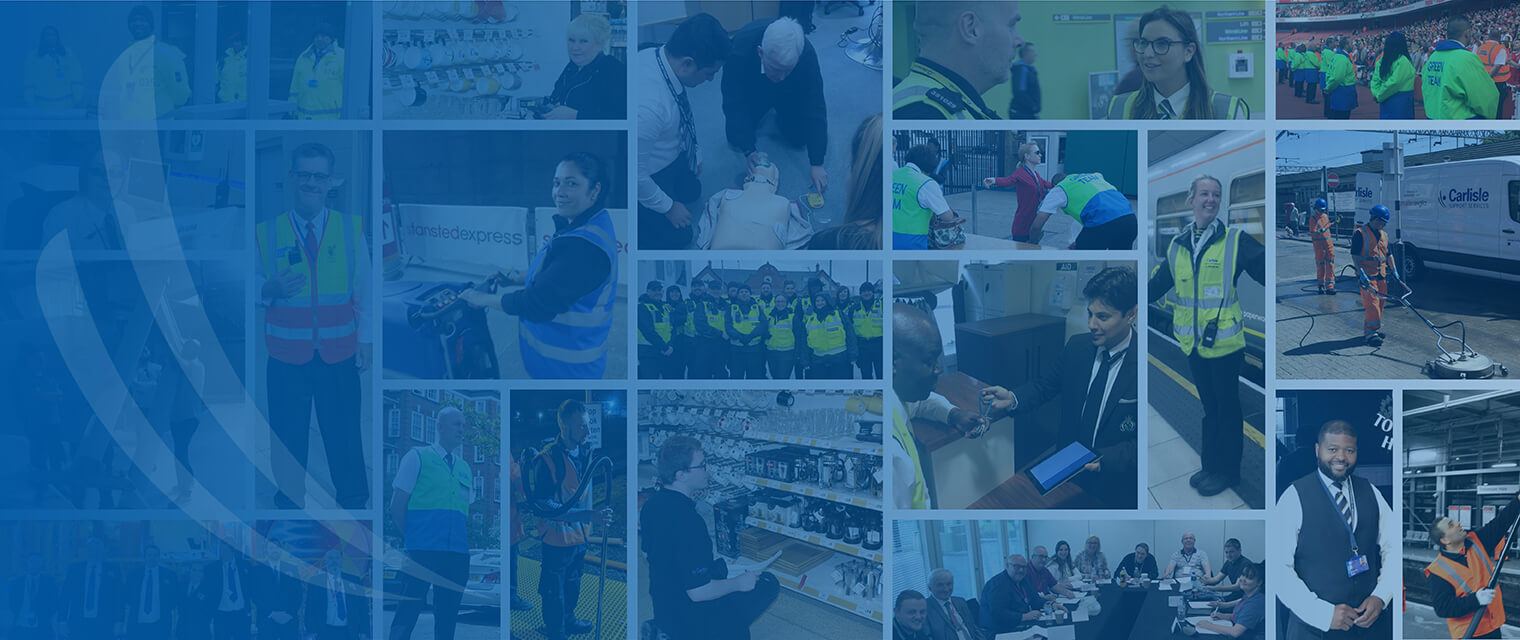 "
We were missing out on opportunities to prove how our values are reflected in the delivery of our services."

Paul Evans, CEO UK
Problem
Carlisle's rapid expansion was placing pressure on their ability to maintain consistent communications with their clients. Effective client engagement can be very time consuming and it was becoming increasingly difficult to not just meet obligations but to engage and interact to deliver better results.

Carlisle had invested in software tools that provided powerful insight on the delivery of services. However, connecting those insights with their customers was difficult as there was not a suitable, secure mechanism for their communication which could have meant renewals and retention were put at risk.
Solution
Clientshare was deployed across all of Carlisle's top accounts.

Carlisle set about establishing a new standard for communicating Business Reviews, sharing management information, delivering live service data, and updating customers on employee news, as well as sharing best practice and industry innovation & trends (Achievement and Innovation Log).

Carlisle's investment in PowerBI was integrated with Clientshare's Data Visualisation capability. Carlisle could then share, real time data and make it come alive for their clients.

Carlisle also began to use Clientshare to standardise their internal messaging to over 3,000 front line operatives enabling senior management to communicate and engage with all internal and external stakeholders securely.
"
Clientshare is now deployed across all of our top accounts. It has standardised our coverage on our most important accounts whilst helping us to deliver on our core values as a business all in one secure centralised platform."

Paul Evans, CEO

Results
Carlisle is now providing live performance information on their services demonstrating transparency to their stakeholders.

Features such as Share to Many have enabled Carlisle to easily and quickly share news with all their accounts in a secure way.

And everything from URLs, files, and videos are stored in the File Manager which has improved efficiency, eliminating lengthy searches through multiple email accounts.

Communicating Service Governance is now efficient and successful – freeing up Contract Managers to focus attention on growing the business.
"
This is a cornerstone of our company value, of 'Putting the Customer at the Heart' of all we do."

Paul Evans, CEO UK
Related customer stories
Clientshare enables CH&CO to
evidence the value they bring their clients

, which is vital for retention Read story
Telefónica Tech
increased cross-selling by 15%

after using Pulse for 9 months Read story
SEKO Logistics use Pulse as
a key selling point for tenders

and when talking to potential clients Read story