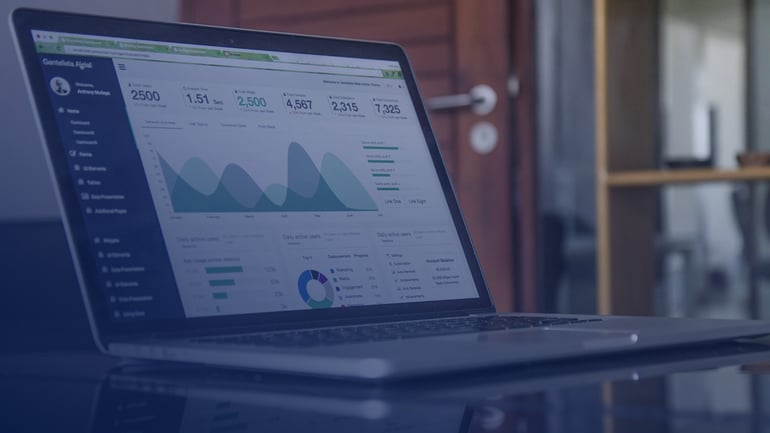 This article was written by Stephanie Overby from CIO US on the 19th of July 2017. This article was not written by Clientshare and Clientshare does not take any ownership of the article.
The article by Stepanie really caught our attention, as we work with a lot of IT outsourcers and recognise the industry challenges that they face we thought it was a key article to be shared with our clients.
The days of low-cost commodity services are waning, as IT organizations seek stronger strategic partnerships with IT outsourcing providers in the era of digital transformation.
As IT organizations become more strategic, so too do their partnerships with IT outsourcing providers. Digital transformation, automation, and the data revolution are not just shaking up how IT operates, they are greatly impacting the kind — and quality — of services under contract with IT outsourcing firms.
Here is a look at the technologies, strategies and shifting customer demands shaking up IT outsourcing right now and the once-hot developments that are beginning to cool. If you're looking to leverage an IT outsourcing partnership, or want to make good on the market for IT outsourcing as a provider yourself, the following heat index of IT outsourcing trends should be your guide.
Heating up: Rapid software development
IT organisations are increasingly looking for partners who can work with them as they embrace agile development and devops approaches. "Organizations are rapidly transforming to agile enterprises that require rapid development cycles and close coordination between business, engineering and operations," says Steve Hall, a partner with sourcing consultancy Information Services Group (ISG). "Global delivery requires a globally distributed agile process to balance the need for speed and current cost pressures."
Cooling down: IT services silos
As companies embrace new development methodologies and infrastructure choices, many standalone IT service areas no longer make sense. "In the past, companies may have sourced app services from one provider and secured cloud services from another," says Ollie O'Donoghue, senior research analyst with HfS Research. "Now, thanks to new methodologies like devops and the increased 'cloudification' of business infrastructure, the lines between distinct IT services are blurring. Service providers and clients are far more likely to procure a blend of IT services to deliver business outcomes from a single vendor [rather than] contracting segments of IT out to a range of suppliers."
Digital transformation is driving demand away from compartmentalization and silos of service delivery and toward frictionless integration, says David J. Brown, global head of KPMG's Shared Services and Outsourcing Advisory.
Some IT service providers are becoming one-stop shops for their clients through brokerage services or partnership agreements. "Offering clients a full spectrum of services from best-in-class providers is enabling providers to broaden the scope of their offerings, and clients to select the technologies and services that suit them," says O'Donoghue. "Even large providers which formerly cornered the market with proprietary technology are starting to champion vendor agnosticism in a bid to offer clients impartial, best-in-class IT services."
Heating up: Cloud integration
Enterprises are moving more workloads to the public cloud, but continuing to run certain applications in dedicated private cloud environments for security, regulatory or competitive reasons. So they're looking for providers that can seamlessly manage and integrate their hybrid cloud environments, says Rahul Singh, managing director with business transformation and outsourcing consultancy Pace Harmon. "Increasing adoption of software-as-a-service models for specific applications (such as Salesforce and Workday) creates further operational complexity for enterprises," Singh adds.
Cooling down: Traditional remote infrastructure management
Over the past decade, the offshore delivery of infrastructure management services — from network services and help desk support to server maintenance and desktop management — became mainstream. But remote infrastructure management (RIM) is no longer a growth industry for IT services providers; it can't compete on price with the public cloud, where adoption rates are growing at compound rates of 25 percent a year. "Almost every enterprise is taking a cloud-first strategy," explains ISG's Hall. "Service providers are shifting to cloud management services; but with the double whammy of integrated devops, even this is a short-lived venture."
Heating up: Talent wars
An increase in consultancy-led engagements and the subsequent demand for more specialists and advisors in IT outsourcing is inspiring IT service providers to turn their attention to talent acquisition and retention, according to analysts at HfS Research. "The challenge of recruiting and retaining the talent necessary to deliver high-quality services has been brewing for some time," says O'Donoghue. "The spectrum of skills in demand is becoming more focused, [and] providers seeking to compete in the modern marketplace will need to work harder to attract talent."
Cooling down: Labour arbitrage campaigns
Sourcing IT services in the lowest-cost locations is no longer a competitive advantage, as clients demand use of automation and tools to drive efficiencies instead. "Organisations are driving massive productivity improvements through technology, not labour," says ISG's Hall. "Developing a solution that is based on low-cost labour won't even get a CIO meeting in today's market. Top IT leaders are driving massive digital transformation projects, and most service providers have adapted their message and core capabilities to be more than low-cost labour."
Geography is becoming increasingly irrelevant to outsourcing decisions, says Marcos Jimenez, CEO of Softtek US and Canada. "Customers demand providers who are responsive, flexible, innovative and able to leverage emerging technology and solve business problems. They don't care about where the work is done."
Heating up: Automation results
Cost savings based on human labour are being supplanted by those delivered by so-called "digital labour." Enterprises are demanding automation capabilities from their outsourced providers. "Automation not only provides increased efficiencies, but also brings proactive capabilities to deal with issues before they become business-impacting events, which adds significant value to enterprises beyond the typical cost reduction opportunities," says Singh of Pace Harmon.
Automation is taking hold across middle and back-office functions that have been traditionally outsourced. "If you want to compete, you must automate," agrees ISG's Hall. "This is causing disruption in traditional sourcing models and driving service providers to make big bets and commitments on future pricing."
Innovative clients and providers are taking an "automation first" approach, says Rajeev Tyagi, chief operating officer at Softtek. "Rather than identifying human activities within an IT or business process that can be automated, enterprises will use digital labor as the starting point," he says.
Cooling down: Automation hype
The results of automation are also becoming more transparent. Service providers are now expected to detail the iterative efficiencies that automation will create for clients, says Jamie Snowdon, chief data officer for HfS Research. Unfortunately for providers, that means they can no longer keep the savings to themselves. "Undoubtedly, as newer forms and blends of automation technologies enter the marketplace, vendors will be increasingly required to share the benefits with their well-informed clients," says Snowdon.
Heating up: Captive offshore delivery centers
With technology becoming a competitive differentiator across industries, every company is becoming a tech company — from automakers to oil and gas providers to retailers. And that's leading a broader swath of previous IT outsourcing customers to set up their own captive technology services delivery centres offshore, says Hall of ISG. "To compete and scale, enterprises want 'badged' resources, which means captives are back as a popular model to accelerate the adoption of automation and maintain the intellectual property for cutting-edge solutions."
Cooling down: Low-cost service desks and call centers
Likewise, in an era that values superior customer and employee experiences, companies are placing more emphasis on the resources and technology employed to operate their internal service desks and customer-facing call centres.
"Call center consolidation and the desire to partner with strategic vendors continues, but call volumes are still high," says Jimit Arora, a partner at Everest Group. "While virtual agents and chat bots are becoming prevalent, we see companies being reluctant to expose customers to these technologies just yet. They don't want blow-back akin to interactive voice response system."
Meanwhile, "the workplace of the future has made the service desk relevant again," says Hall. " CIOs and IT leaders quickly realized that outsourcing the 'face to the business' to a third party may not be in their best interest. Look for more creative, on-site and integrated solutions as organizations integrate a complete workplace solution into their delivery models."
Heating up: Populism and protectionism
Concerns about U.S. immigration reform and the impact of Brexit are driving some IT and business services back to domestic locations, says Stan Lepeak, director of KPMG's Shared Services and Outsourcing Advisory.
Cooling down: H-1B panic
However, anxiety about potential changes to the H-1B program in the U.S. has been allayed — for now. "The Trump Administration's early saber rattling appears to have sparked renewed interest in artificial intelligence and robotic processing as ways to reduce cost and eliminate jobs without offshoring," says Dan Masur, partner in Mayer Brown's Technology Transactions practice in Washington, D.C. "[But] other administration policies and objectives appear to have eclipsed outsourcing issues, at least for the moment." Many of the biggest users of H-1B visas were already increasing their American hiring prior to the last election.
Heating up: Business-based metrics
One of the biggest changes facing the IT services industry in this period of business transformation is how to quantify services. Contracts are shifting from traditional input or transaction models to those built on business metrics andresults. "We'll soon see a move from traditional arrangements — like FTE models — pushing beyond convoluted outcome-focused metrics and into the heart of the client companies with business-linked metrics," says Snowdon of HfS Research. "We can expect more deals to focus on specific outcomes measured by business metrics."
Client expectations are rapidly evolving. HfS analysts are seeing client engagements begin with a particular business challenge, with prospective vendors asked to tailor a solution to them. The result is an increase in consultancy-led engagements, which carefully design solutions for the customer.
Cooling down: IT services industry growth
Secular forces have driven the outsourcing industry into significant deceleration. The results of the second quarter of 2017 have yet to be announced, but the top 20 publicly traded IT services companies saw 2.1 percent year-on-year organic growth in the first quarter, according to the Everest Group. "This is the lowest growth number in the last three years, and represents an industry that is witnessing significant pressures due to digital technologies, pervasive automation, new business models, and immigration-related concerns," says Everest Group's Arora.
The top five Indian IT companies have experienced seven straight quarter of growth deceleration with a forecast growth rate of less than seven percent over the next 12 months, according to Arora. The key will be to evolve from arbitrage-based models to those built for digital transformation, which will require all providers to spend capital on new capabilities.