Digital QBRs for
Logistics
Stand apart from the competition with the logistics markets most exceptional client relationships. Clientshare is the only Quarterly Business Reviews platform for Logistics Enterprises and gives you data-driven insights to easily uncover problem accounts and identify new growth opportunities.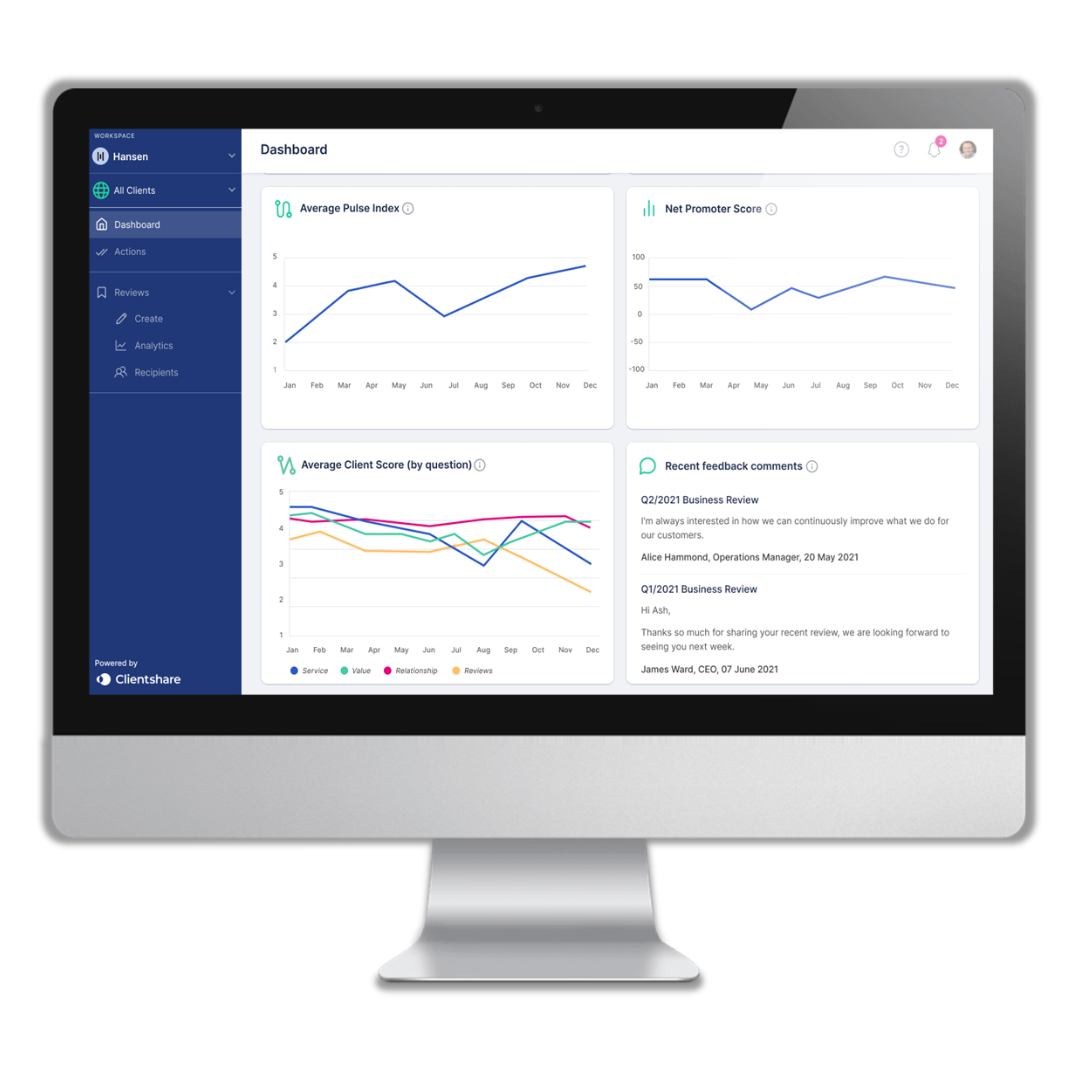 Prove your
value and innovation


with first class QBRs
The logistics services marketplace is growing at an unprecedented rate, and competition from new suppliers is placing a renewed importance on customer experience.

Our platform helps logistics enterprises, such as CEVA and SEKO, to stand out among the competition and prove consistent value and innovation. With our digital Quarterly Business Reviews process, it's easy to send high-quality and standardised QBRs. It's a natural way to evidence your value to your clients on a regular basis, while also automatically sending out NPS and CSAT. The digital Review Pack gives your clients an outstanding user experience, leading to high response rates, and first-class client data. Our Risk Analysis Dashboards gives logistics enterprises all the data-driven insights they need to build exceptional client relationships.

1 in 3 FTSE 100 companies already use Clientshare Pulse.

"Clientshare has made it easier to pinpoint accounts that might need hypercare or are ready to grow.

"Pulse helps us gather regular feedback and NPS to act quickly when needed, adding significant value."
How our QBR platform works for

Logistics Enterprises
Our platform helps logistics enterprises like yours to mange the entire Quarterly Business Reviews process, gather client feedback, deliver high quality Review Packs to your clients, and present Risk Analysis Dashboards. Our data-driven insights helps senior leaders in the logistics sector to make informed decisions, manage risk and identify new opportunities for growth.
---

Workflow
Combine Quarterly Business Reviews, CSAT & NPS
Create standardised, consistent and professional Quarterly Business Reviews across all your accounts

Reach all the key stakeholders within each client account

Review Pack
Deliver outstanding UX for your clients
Improve client feedback and response rates by including CSAT and NPS while evidencing value and innovation
Increase the client experience with our personalised video tool and leadership message

Data
Unique Risk Analysis Dashboards and alerts
Uncover accounts at risk of churn before it's too late with data-driven insights and custom alerts

Identify new growth opportunities
5 benefits for B2B Logistics Enterprises of running regular Quarterly Business Reviews
B2B logistics enterprises need to constantly stay ahead of the competition and meet the ever-changing needs of their clients. To achieve this, one essential activity to get right is regular and consistent Quarterly Business Reviews. We have identified five reasons QBRs are essential for logistics enterprises to get right.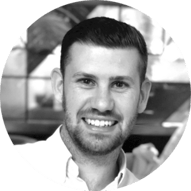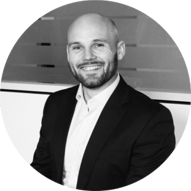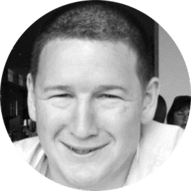 Calculate the ROI of using our QBR platform for your

Logistics Enterprise
Every month Logistics Enterprises are losing money to churn whether they realise it or not. Digitising the Quarterly Business Reviews process and gathering regular client feedback leads to reduced churn and identifies new opportunities to grow faster than the competition. Our customers have seen great results, try our ROI calculator and see what it can do for you.
Book a Demo
Talk to someone from our great team that would love to show you the platform and see how Clientshare can help you increase your retention and growth.