Retain and grow business through an easy-to-use solution that transforms the way you and your clients work together

Success depends more than anything on having strong and sustainable relationships with your clients.You need to embrace and nurture the partnerships you've built for the long term.
Shape your vision | Grow your success | Build lasting customer communities
That means offering the very best Customer Experience (CX) so you can show your clients not just that you really listen and care, but that you can also deliver with consistency, belief and passion.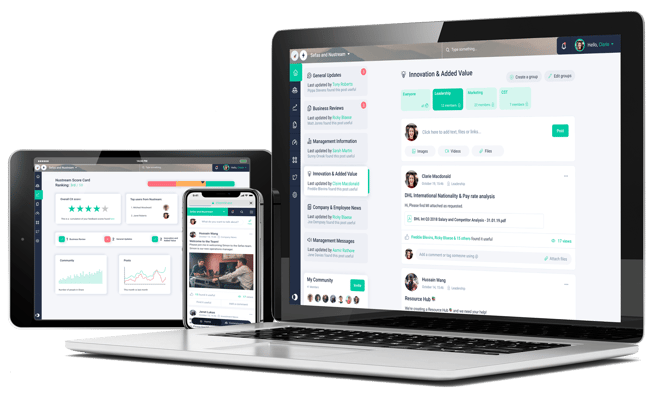 "Clientshare is helping us grow effective client communities; it's our chosen CX initiative"
"Clientshare is now our global platform for client engagement and key contract retention"
"Using Clientshare we doubled our contact base helping us work effectively with some of the world's largest companies"
"Clientshare 360° Health Scorecards gives us insight on relationships that has led to millions in retention"