"My favourite feature by far is the Dashboards. They give me an immediate understanding of our relationship health across all of our clients."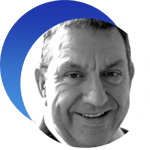 Martin Hess, CEO UK
A bit about Telefónica Tech:
Telefónica Tech provides tech services across the public and private sector. Operating since 1997, Telefónica Tech provide services globally. Working with huge accounts, it is important for them to understand how they are seen by their clients and where opportunities for growth lie.
Challenge
Due to the independent work of Delivery Managers, there was very little consistency in how business reviews were delivered. Each Delivery Manager created their own deck of slides and these would differ from one to the next. This meant that Senior Leadership had very little insight in to the overall health of client accounts.
Solution
Thanks to Pulse delivering consistent data and feedback across all accounts, the Delivery Managers could easily track success over time and proactively work towards higher client satisfaction and loyalty. The senior leadership team had easy access to all data and insights via the Pulse dashboards, allowing them to identify new growth areas and strategic optimisation.
Results
After only 9 months of using Pulse, Telefónica Tech could see a massive 15% increase in cross sales and a 5% decrease in churn rate.
Want to know more about how Clientshare can support your growth and retention? Book a demo with the team today to learn more.
Related customer stories
Clientshare enables CH&CO to
evidence the value they bring their clients

, which is vital for retention Read story
Telefónica Tech
increased cross-selling by 15%

after using Pulse for 9 months Read story
SEKO Logistics use Pulse as
a key selling point for tenders

and when talking to potential clients Read story