Clientshare Pulse: a client's experience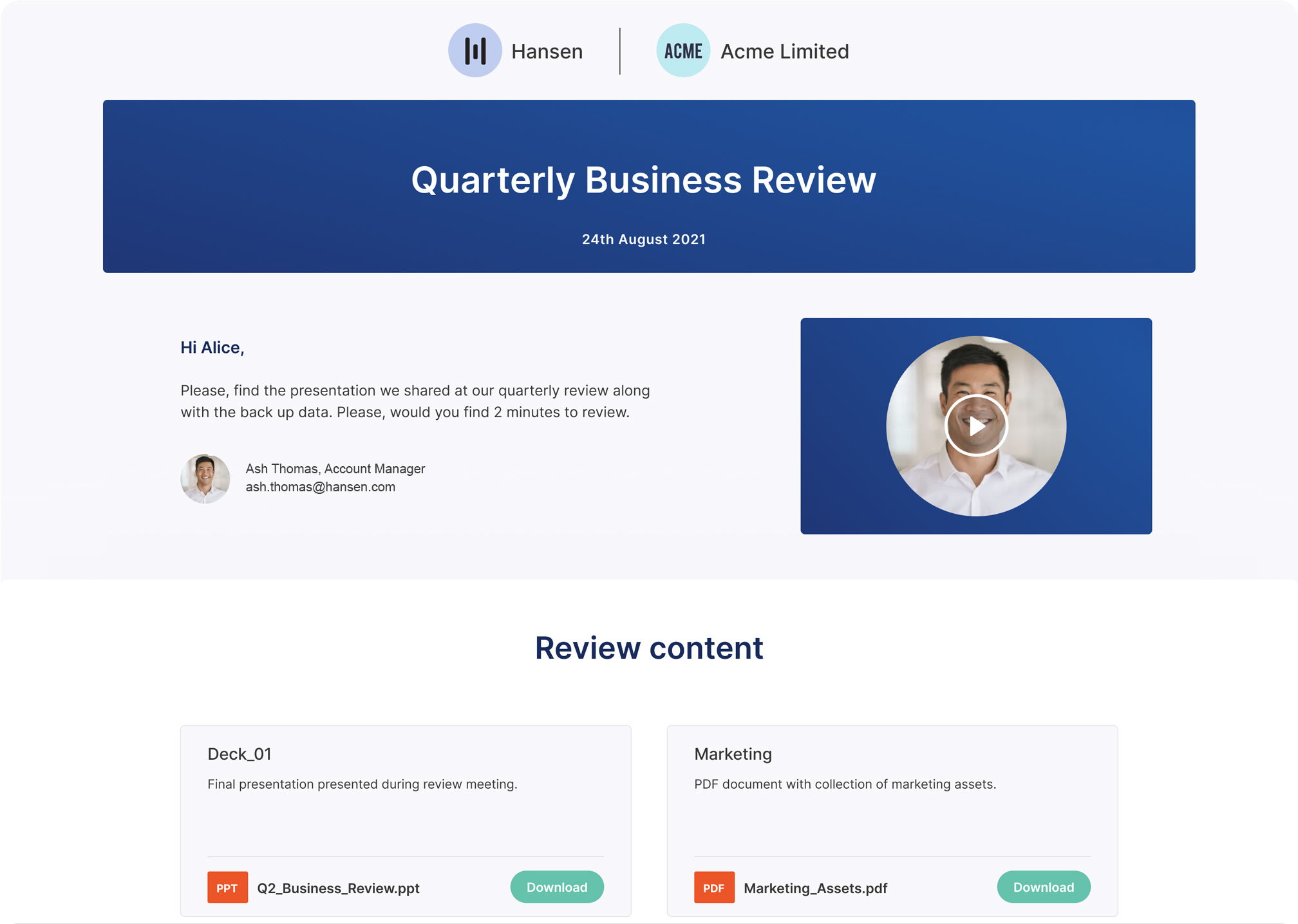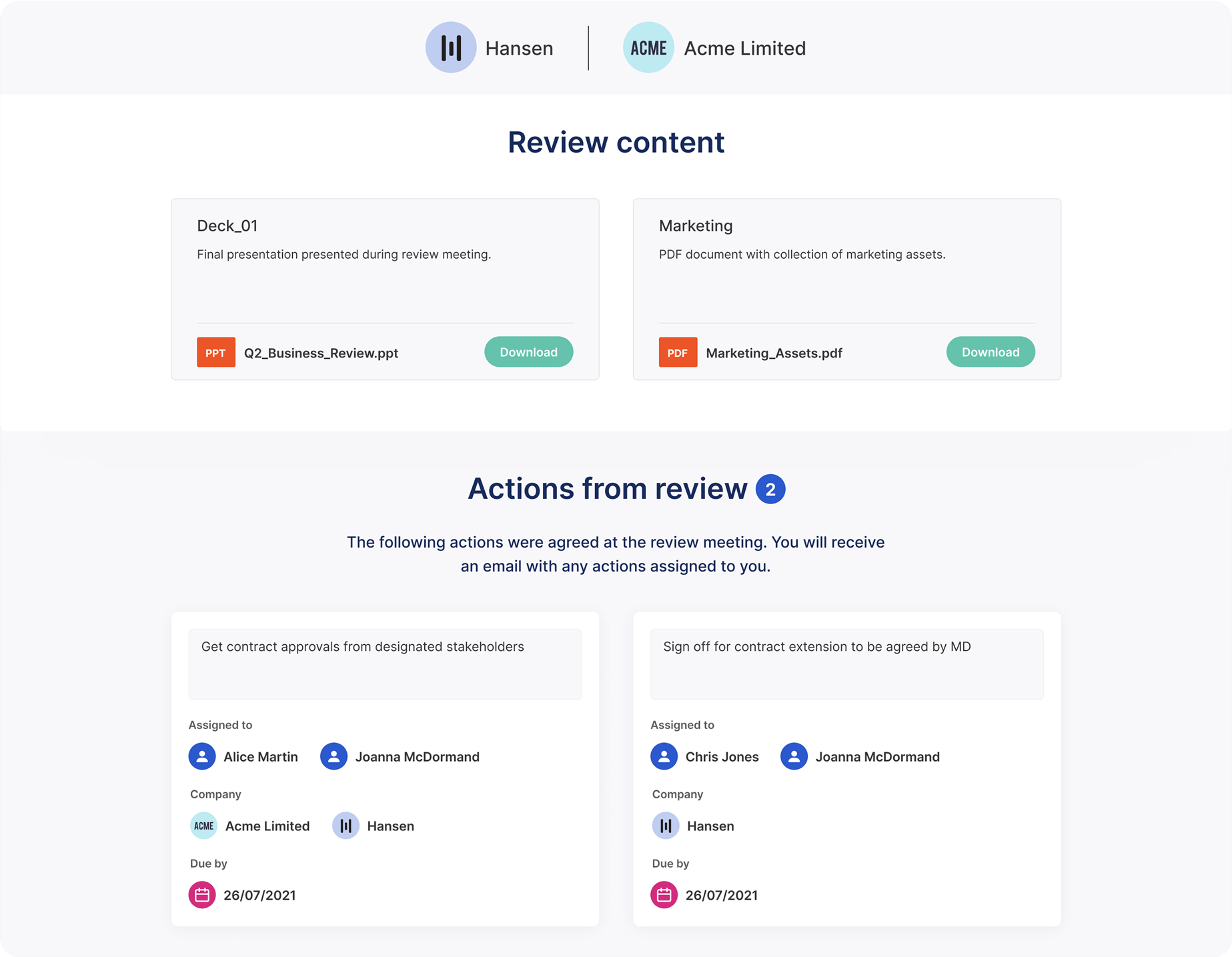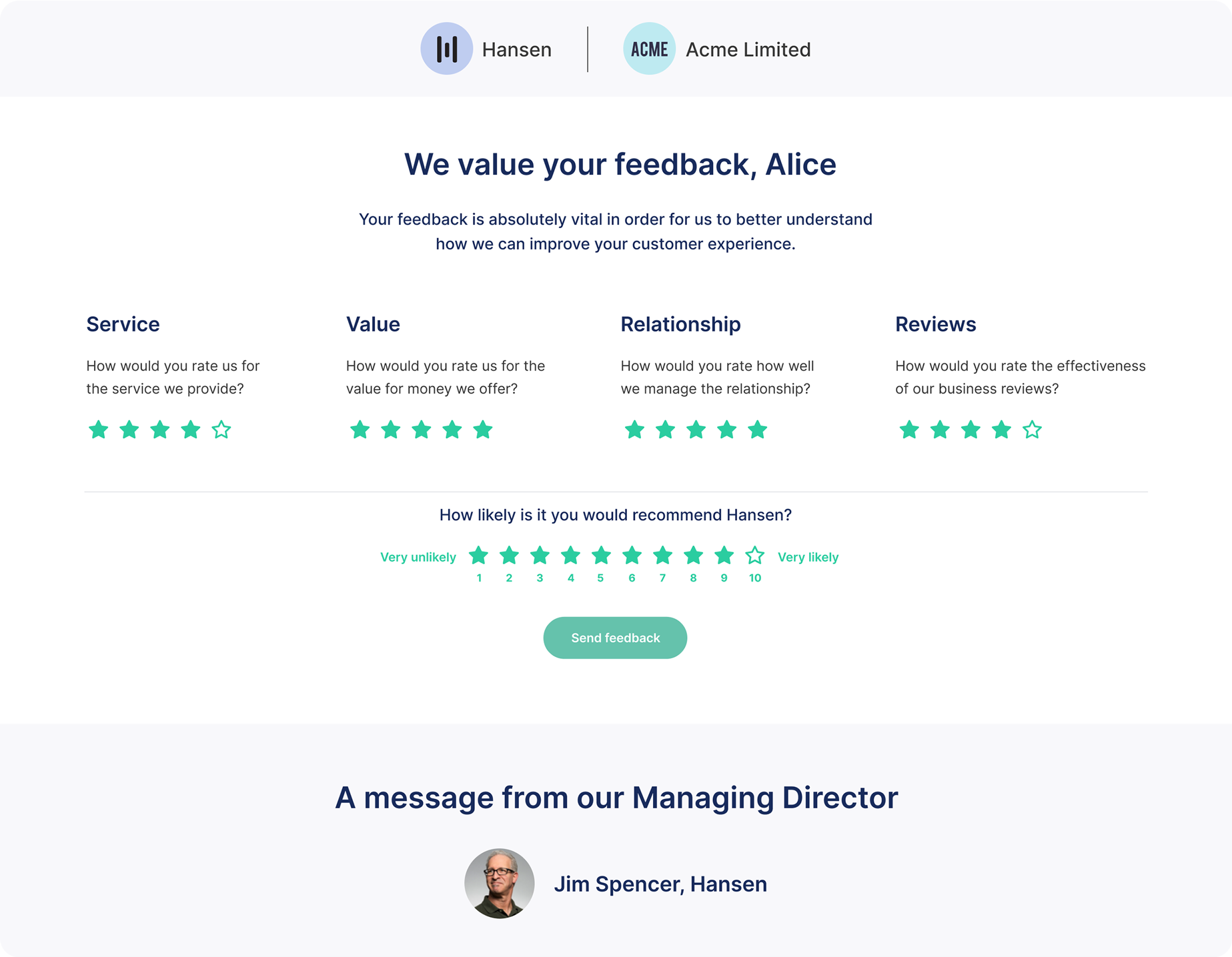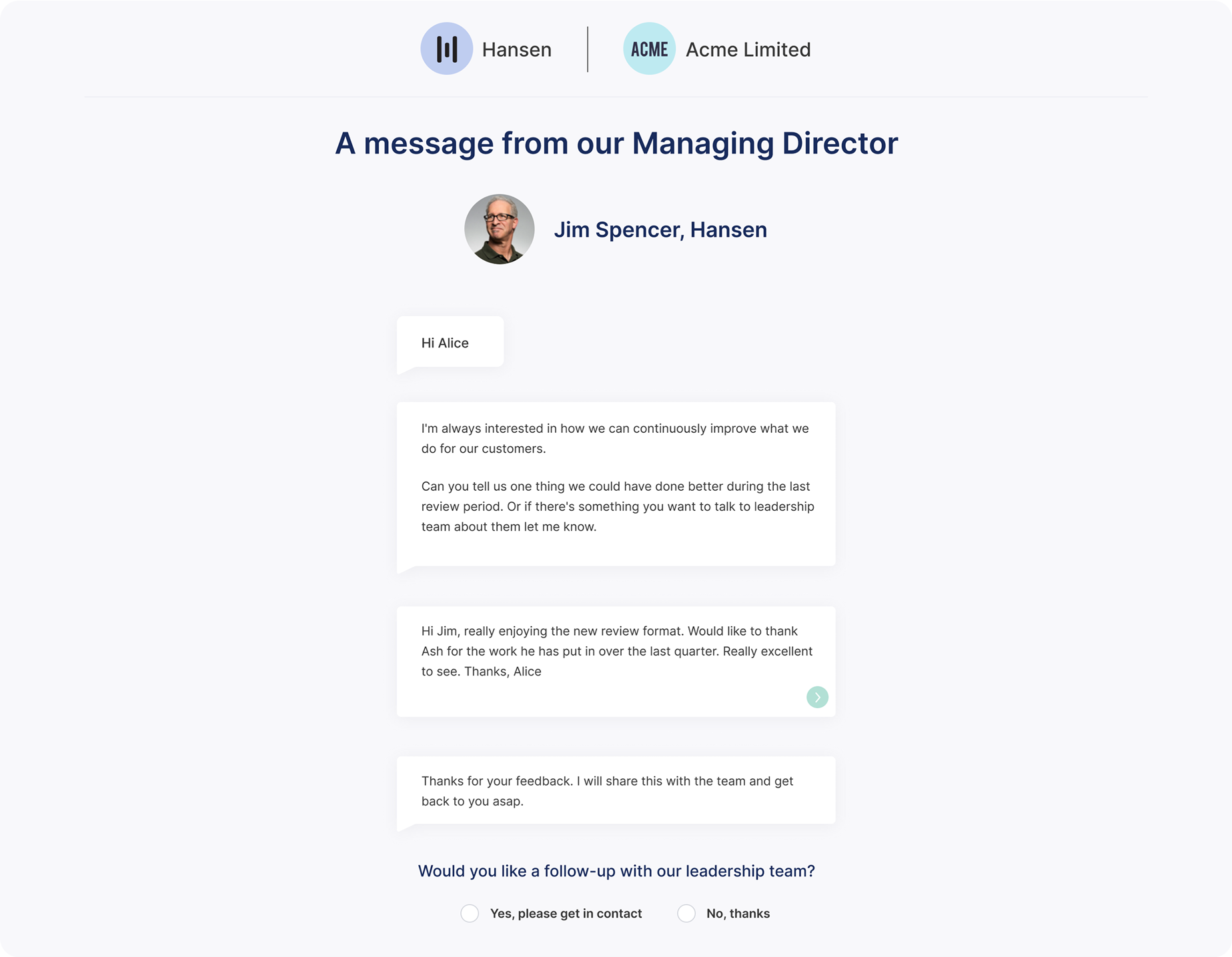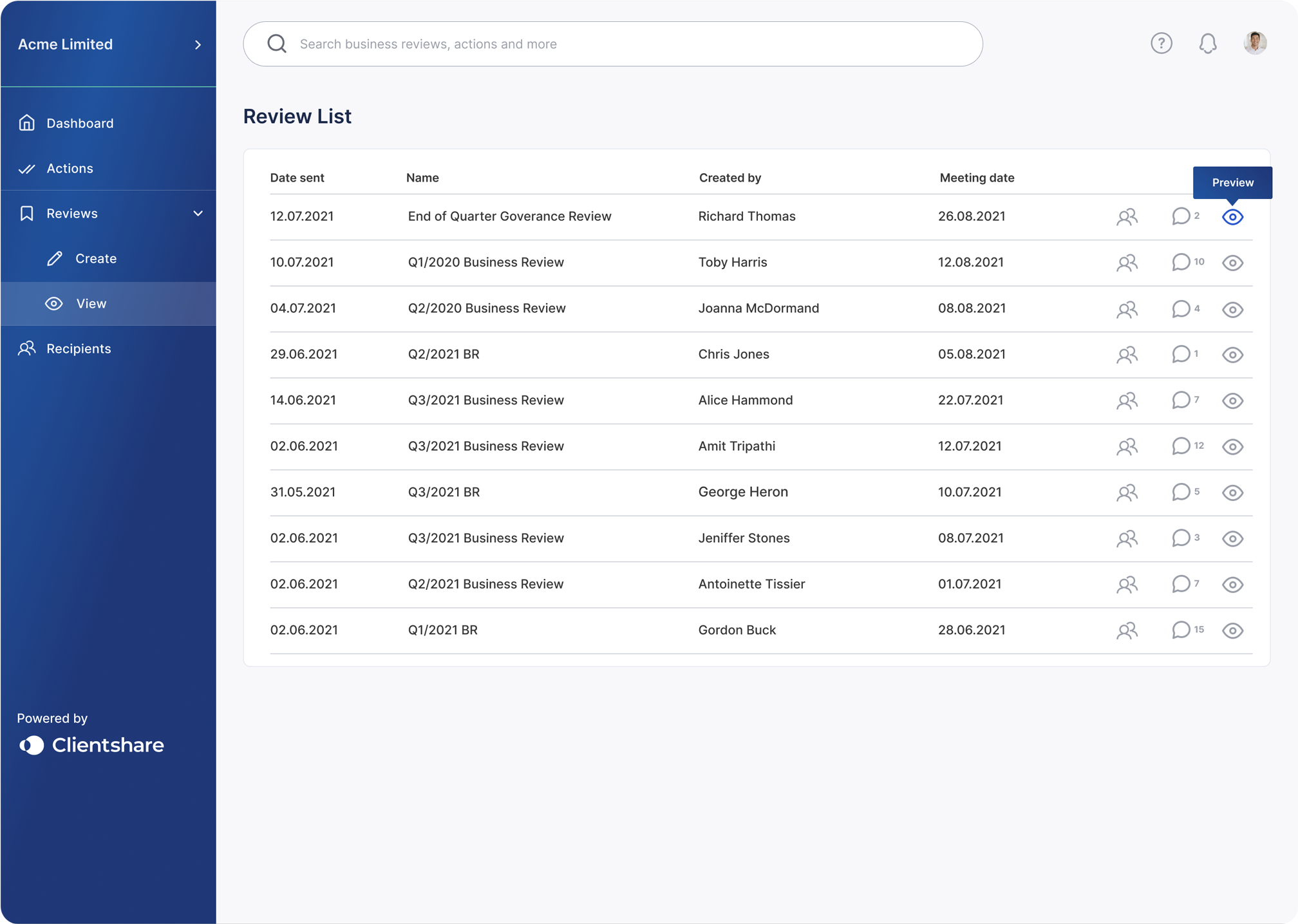 Emotional benefit
Receive consistent business reviews
Stay close and connected with your supplier, safe in the knowledge you are receiving consistent content including business reviews and follow-up actions.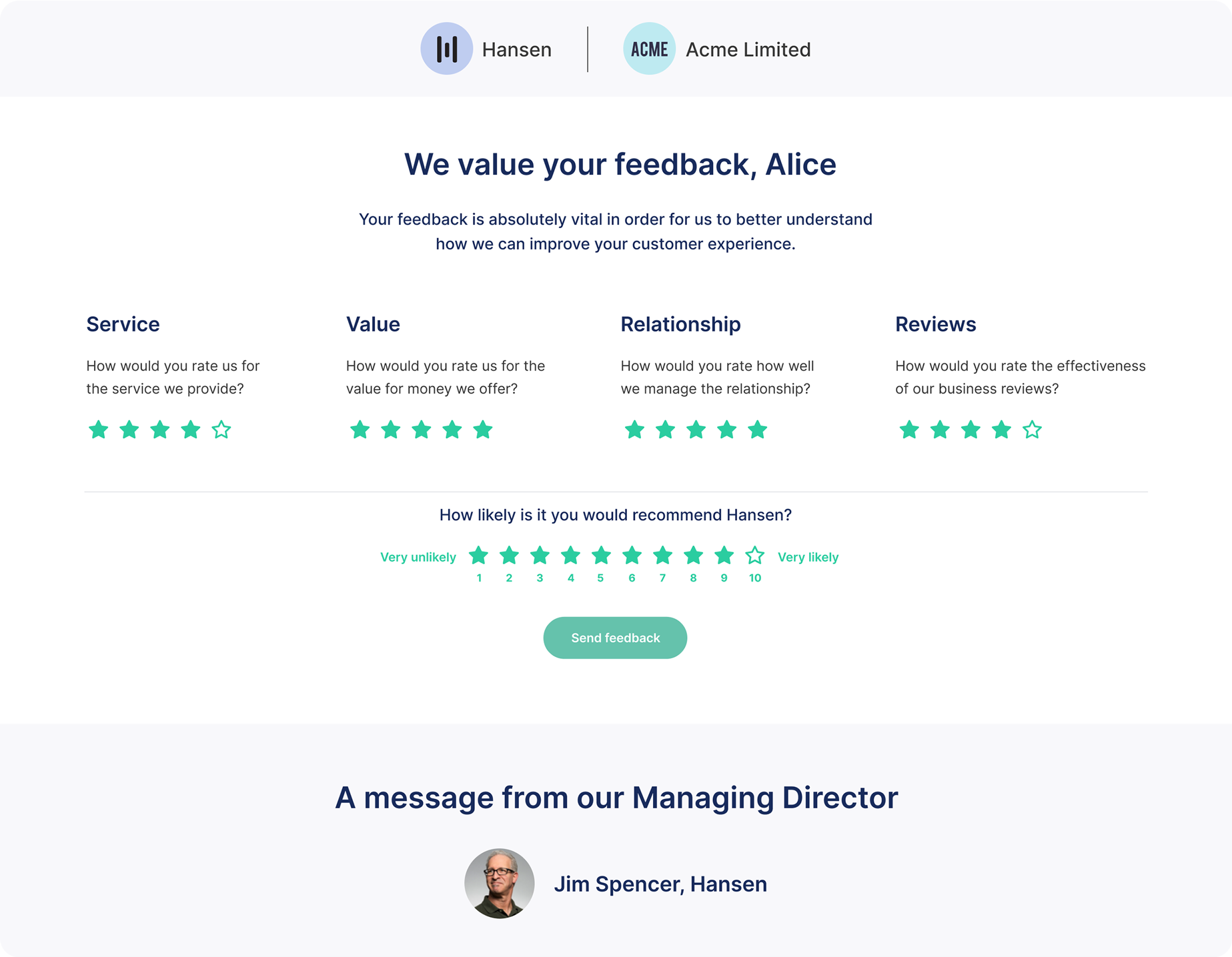 Emotional benefit
Provide feedback easily
When the lines of communication are transparent, everyone benefits. By using Pulse to rate and provide feedback, your suppliers have the opportunity to improve their service delivery.
Features that benefit customers
Dashboards
Clients give ratings on five simple but powerful areas: value for money, quality of service, strength of relationship, quality of reviews, Net Promoter Score.
Feedback and Net Promoter Score
As all ratings and feedback are located in one secure, online location, it makes it easy for both clients and suppliers to engage with the content.
Business Reviews Workflow
Clients will receive business reviews consistently, with nothing lost or misplaced in email. Follow-up actions are documented and tracked, safeguarding the integrity of the relationship.
Book a demo today
No credit card required.
Managing more complex relationships? Talk to one of our experts about Clientshare Premium today.