Client relationships.


Fixed.
What we do
Clientshare has built unique software solutions to fix how B2B businesses manage client reviews, get feedback, improve client engagement and increase retention. With two efficient and highly scalable products, you can stop worrying about contract loss and start focusing on growth.
Our PULSE tool will rapidly advance any mid to enterprise level B2B business that values good relationships and understands the importance of client reviews.
Our PREMIUM platform supports companies with more complex client engagement, mega-contracts and in-depth live service reporting requirements.
Send consistent and high-quality Quarterly Business Reviews (QBRs)
Receive instant feedback and engagement from your clients
Easily view and compare health scorecards for every account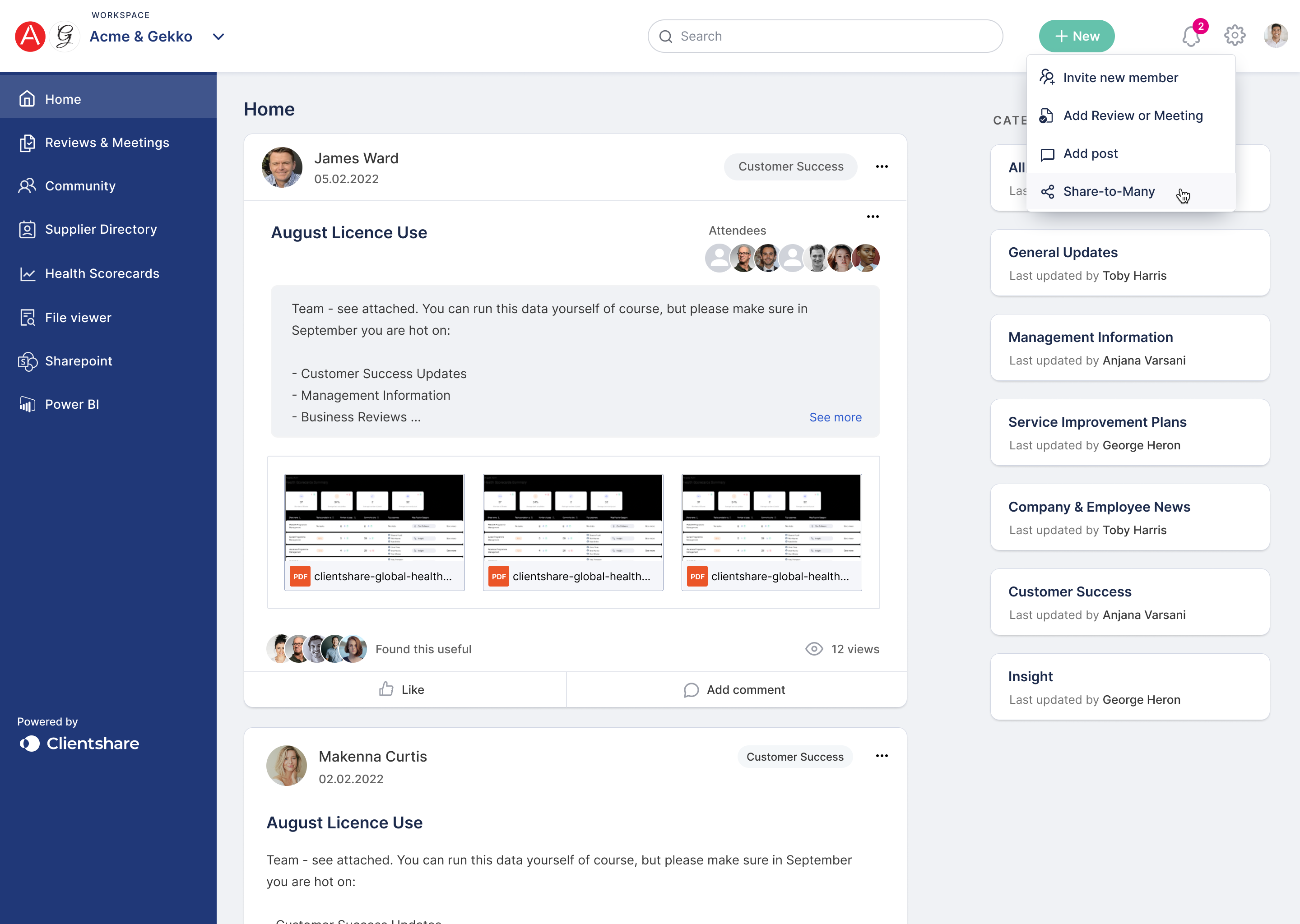 A platform for suppliers to evidence service excellence throughout the contract lifecycle: Premium is used to manage reviews, share live data and demonstrate innovation across multiple stakeholders.
What our clients think

"This platform offers us the opportunity to communicate clearly and succinctly on key activities, management information, innovation, special events and reach out to an entire community. Our clients have responded well to the introduction of Clientshare, which has been a welcome innovation"
Katy Thompson, CH&CO

"The Business Review feature has simplified but also made the process of evidencing compliance more effective. Telefónica Tech is now logging, tracking, and actioning reviews in one shared space, and information is easily accessible. Clientshare has made us easier to work with, and our clients love the one location for everything to do with the Telefónica Tech business relationship. It's made us more efficient."
Martin Hess, Telefónica Tech