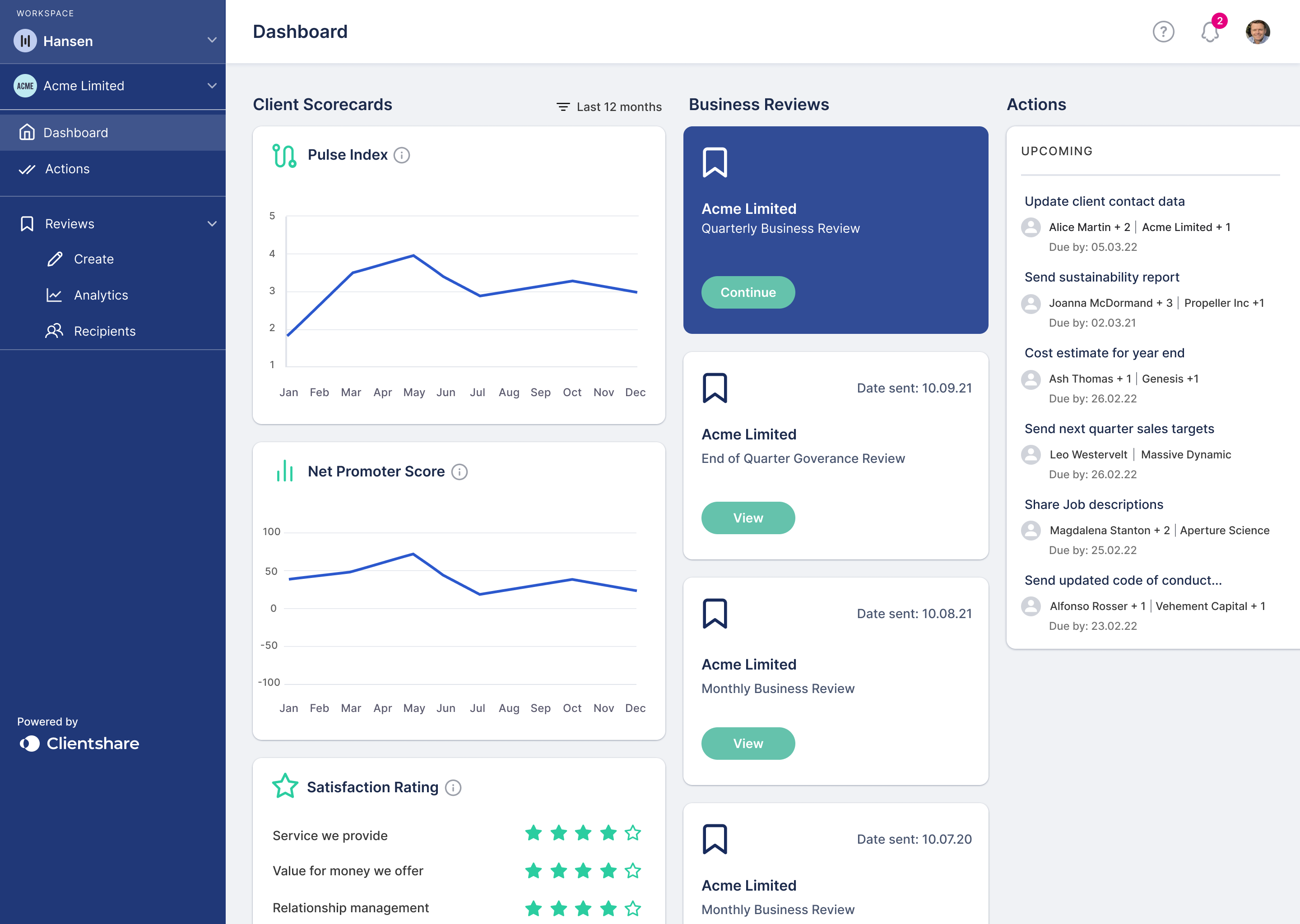 Emotional benefit
Know the health of every account
Keep your finger on the pulse of all accounts: learn from top performers and address challenges before they become bigger problems.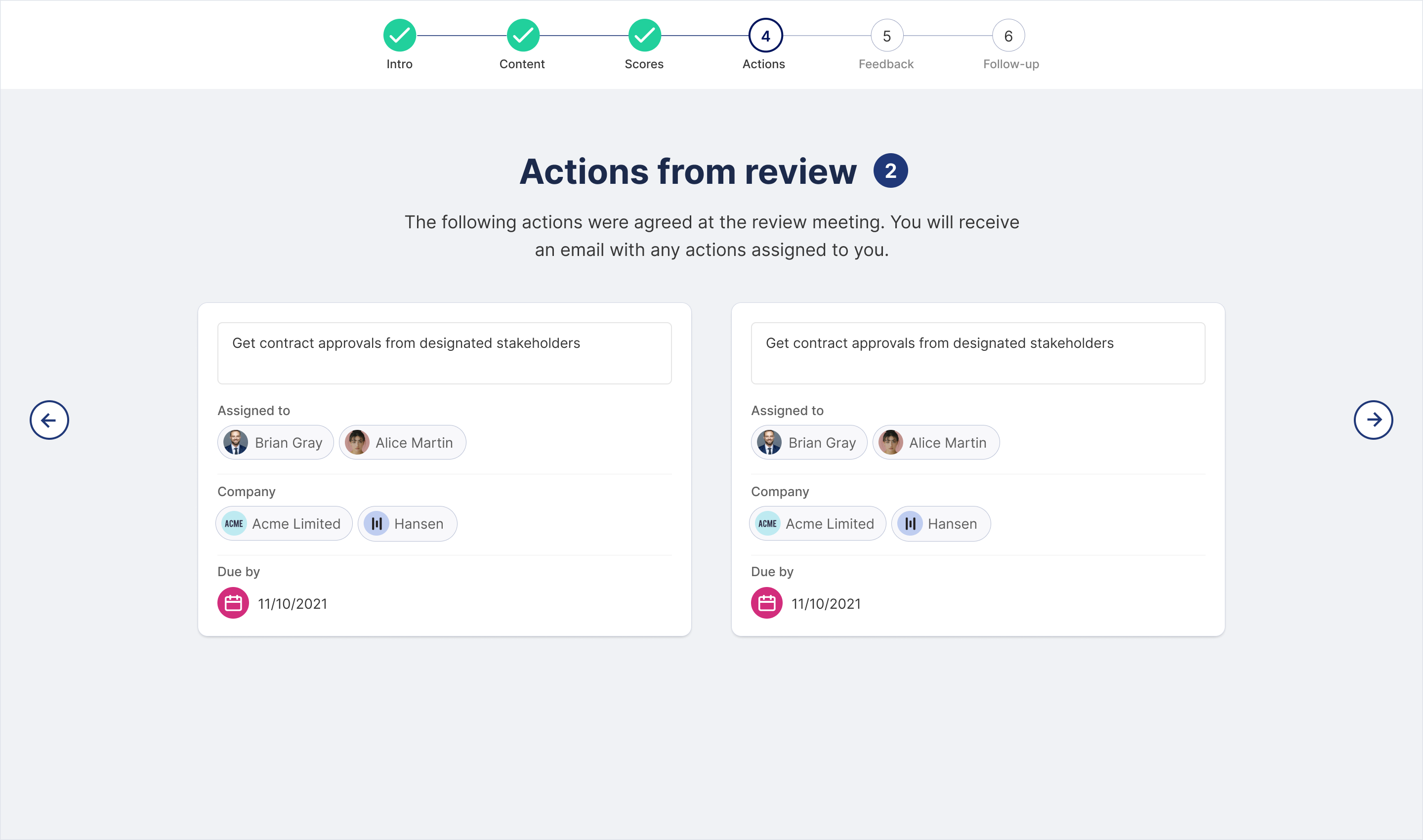 Emotional benefit
Make sure customers see the best side of your business
Standardise how you evidence success, communicate how your innovations bring your brand to life and prove your value.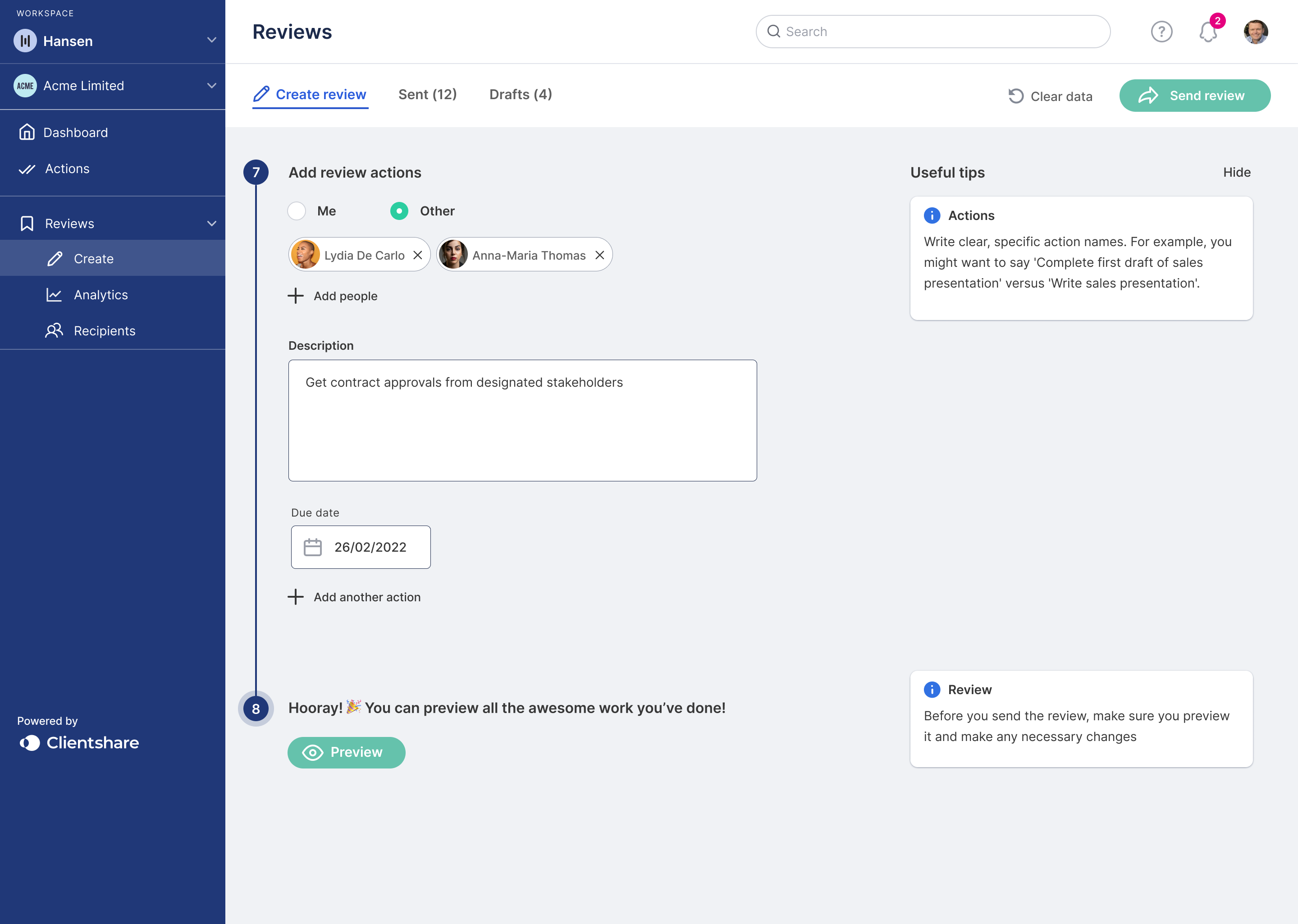 Emotional benefit
Deliver business reviews consistently
Stay close and connected to every customer - not just your major accounts - by providing consistent communication and content they can trust.
Features you and your team can't live without
Dashboards
Leaders and Account Managers can gain insight from customer ratings on every account, across five simple but powerful areas: value for money, quality of service, strength of relationship, quality of reviews, Net Promoter Score.
Feedback and Net Promoter Score
Gain invaluable insight from your customers as they respond to business reviews and messages from your Leadership Team and Account Managers. As all ratings and feedback are located in one secure, online location, it makes it easy for both you and your customers to engage with the content.
Business Reviews Workflow
Account Managers can deliver business reviews consistently, ensuring nothing is lost or misplaced in emails. Actions are also documented and tracked, safeguarding the integrity of the relationship.
Personalised video and leadership messages
Make every review memorable with easy-to-create videos that Account Managers and Leaders can upload every time – avoid being faceless; humanise the experience.
Workforce Management
Guidant Global
Simon Blockley, CEO
"Clientshare is now Guidant's global platform for client engagement and has been instrumental in 95% contract retention and growing Guidant's credibility within client accounts".
Managing more complex relationships? Talk to one of our experts about Clientshare Premium today.