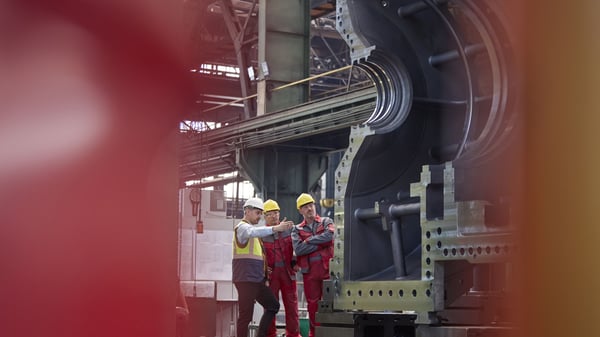 When speaking to senior leaders across industries such as Facilities Management, Logistics, BPOs and IT Services, I keep hearing that one of the biggest challenges leaders face is knowing that their strategic goals, direction, and messaging are reaching through the entire organisation and ultimately communicated to their clients.
It is of course crucial to have a strong and clear strategic vision for your business. It is equally important to know if your teams are executing that vision according to best practices. Without proper execution, your vision will remain just an idea.
I've worked with customers at every level, followed the journey of how the strategic vision is generated, internally communicated down the chain, and eventually executed to their clients. It can be a game of Chinese Whispers at times.
Why should this matter to you as a senior leader?
It is essential to have a system in place to monitor and measure your teams' execution. Having clear visibility over performance, account activity, client scores and client feedback is invaluable. Whether that be focused on delivering innovation or leading in your market's ESG initiatives or giving senior leaders like you this clarity is one of the reasons our Pulse platform has become such a valued part of our customers' processes.
Clientshare Pulse is a unique-to-the-market Quarterly Business Reviews (QBRs) platform that helps senior leaders gain full visibility of their client relationships, churn risk and opportunities for growth.
Together, we work with our customers focusing on these key areas:
1. Leadership visibility and clarity:
Leading teams of 5000+ employees has its challenges. When one-to-one account management support and guidance is virtually impossible, senior leaders require a system to understand what is happening at each level. Clientshare's QBR platform delivers risk analysis dashboards that provide just that, one place to see account activity, identify areas of risk, highlight the biggest opportunities for growth and make key business decisions driven by customer insight.
Martin Hess, CEO UK, Telefónica Tech
"My favourite feature by far is the Dashboards. They give me an immediate understanding of our relationship health across all of our clients."
2. Aligning resources and monitoring impact:
Resources can include financial investments, human capital, technology, and infrastructure. By understanding progress, leaders can ensure that the necessary resources are available and appropriately allocated where needed.
Most businesses run an annual CSAT or NPS exercise of some sort, but by regularly monitoring customer health, business leaders can feasibly measure the impact of key, strategic decisions on their customers quicker and easier - whether that be quarterly or even monthly.
3. Adaptation:
In a dynamic business environment, adaptability is paramount to success. By closely monitoring activity and your customer response, you can identify emerging trends and unforeseen problems that are well within your control to resolve before it's too late.
How is it landing with my customers? Where are my biggest risks that I need to address? Are there opportunities to push further?
4. Accountability:
When leaders monitor the execution of their strategic vision, it creates a sense of accountability among team members. This accountability ensures that everyone is responsible for their actions and that they are working towards achieving the organisation's goals.
Final thoughts:
Leaders must have a system in place to monitor and measure the execution of the strategic vision of the business. This alignment promotes accountability, improves performance, and empowers senior leaders to make better, more informed decisions.
You can of course do this manually, but a lot of the above was front of mind when creating our Quarterly Business Review platform, Pulse.
Toby Harris is an Enterprise Account Manager at Clientshare. Before joining Clientshare, Toby worked at a Big 4 consultancy working in supplier relationship management before moving from client side to supplier side when he joined the Clientshare team in 2021. Understanding key customer needs and supporting our clients to deliver and evidence their value easily is one of his key objectives when working with those across our Enterprise client base.