We're happy to share that National Express Transport Solutions is now using Clientshare Pulse to digitise their Quarterly Business Reviews process to gain better visibility over their client feedback and account health.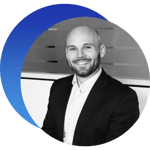 "We were looking for a way to get more consistent and reliable data across our client accounts. We believe Clientshare Pulse will help us get clear visibility of the health of our clients, highlight any areas for improvement within specific accounts as well as continuing to build the relationships we have with our clients. We look forward to working with the team at Clientshare to implement their Pulse Business Reviews platform and get a structured and standardised process in place for communications and delivery across our key accounts."
National Express Transport Solutions have access to the UK's leading and largest network of fully audited operators. Meaning, we have the unique ability to offer any vehicle, at any time, anywhere across the UK. It's not just coaches on offer, our complete ground transport management includes coaches, minibuses, taxis and chauffeur driven cars. We're proud to be experts in our field and have years of experience delivering various solutions to a multitude of business sectors.
Clientshare Pulse® increases retention by enabling B2B enterprises across Logistics, Facilities Management, Contract Catering, BPO and IT services, to uncover accounts at risk of churn and identify new growth opportunities. Our platform digitises the Quarterly Business Reviews process, measures CSAT and NPS easily across all accounts and provides Risk Analysis Dashboards to help senior leaders make decisions based on data-driven insights. Clientshare is currently used by one out of three FTSE 100 companies and we are now excited to welcome National Express as one of our valued customers.
Learn more about how our unique Quarterly Business Reviews platform works, and why 1 on 3 of FTSE 100 companies already use Pulse.
Want to know how digitising your Quarterly Business Reviews platform could help your business? Try our ROI calculator or book a demo with our sales team.