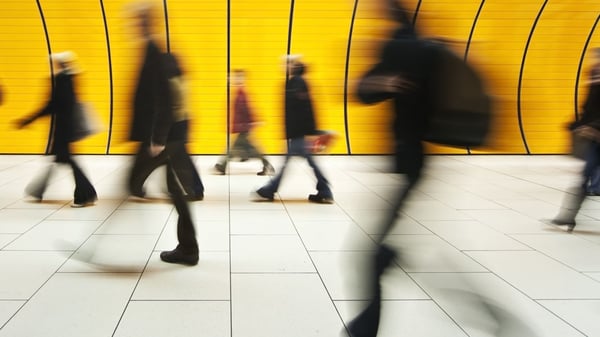 Imagine being able to solve your clients' pain points and provide them with the best possible client experience. This is entirely possible by using tools such as Quarterly Business Reviews (QBRs), CSAT and NPS.
At Clientshare we have built a digital QBR platform that combines the power of the QBR with both CSAT and NPS, measuring performance over time and across all accounts - consistently. But why is that important and how does that effect your client relationships? In this article we will deep dive into CSAT.
What is CSAT?
CSAT stands for Client Satisfaction. Clients will score an area of your business from 1-5. This could be based on service, such as delivery timelines, or your wider impact, such as Environmental, Social, Governance (ESG) policies.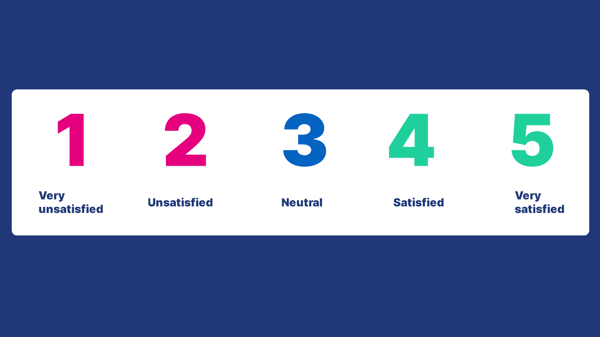 CSAT is a Key Performance Indicator (KPI) letting you know how satisfied clients are with a specific area of your business.
What if you're struggling to get responses?
Getting responses to a survey isn't cut and dry. Just because you have sent out 150 surveys does not mean that you will receive 150 responses. There are a few things you can do to increase the likelihood of responses:
Consider the best time to get a response. It's typically before or after a client meeting or Quarterly Business Review when you have their attention.

Keep your questions short. Don't overwhelm your respondents with long questions, or questions within questions.

Be picky about what you ask. What do you care about when it comes to your business? This may change over time, but when you send out a survey, consider what it is you need feedback on right now.

Send your surveys to as many stakeholders as possible. If you have a low response rate, it is imperative that you get your surveys out to a wide audience. The more clients who receive your surveys, the higher the response rate.

Widen your reach. Expand the audience you send your CSAT surveys to. Are there stakeholders in finance, HR or the C-suite that would benefit from sharing their insights?
Our Quarterly Business Reviews platform automatically integrates CSAT into the QBR process: using Pulse sees enterprise companies get 5x more responses than standalone CSAT surveys.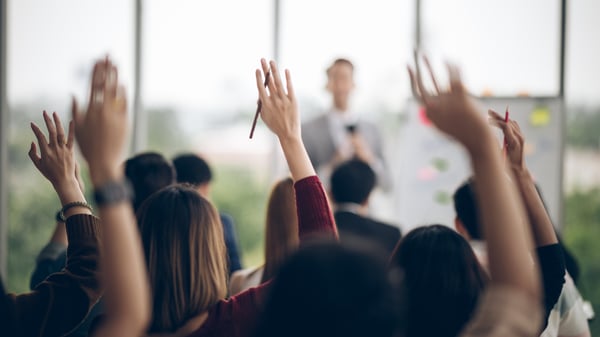 What makes CSAT so powerful?
In a world where being a successful B2B service provider is so much more than simply providing the best price, it is important to consider the client's journey, their relationship with you and any pain points they might encounter. CSAT allows you to address challenges, uncover opportunities and to standardise how you manage relationships across multiple clients.
Sending a short and easy-to-answer CSAT survey with each Quarterly Business Review can increase both the regularity of your survey data and response rates overall.
What next?
Whether it's CSAT, NPS or sales figures, success is about how you use your data.
For example, you may notice that your clients love your Environmental, Social and Governance (ESG) policies, but they struggle to see your vision for innovation. Can you identify patterns from this? Are these respondents from your larger contracts? Or are they all from one industry?
You may also identify patterns that have potential for upselling and cross-selling. A group of clients may have consistently high feedback that is only visible when you take in the whole picture of your data. With our digital Quarterly Business Reviews platform, some of our best feedback has been about the clarity of the data for senior leaders who may otherwise feel in the dark about the health of their client relationships. Having immediate access to your data, presented with transparency and consistency across all your accounts, makes it a powerful tool to identify risk areas and act quickly, as well as seeing new growth opportunities.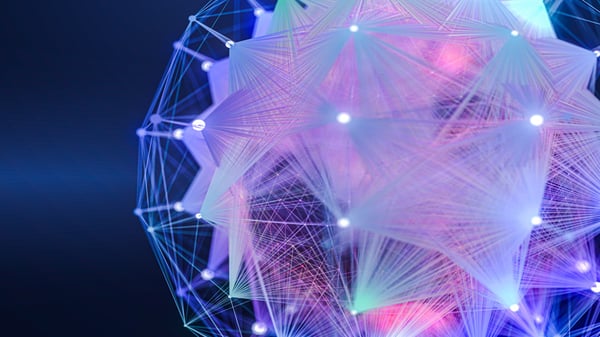 Once you have clarity on these patterns, you can engage with your management team. They are your eyes and ears on the ground, and they will be able to signpost the best clients for your account managers and sales to speak to.
Acting on your CSAT data could be the difference between winning and losing a new contract or renewal. Combining CSAT with Net Promoter Score (NPS) data is going to make you unstoppable in the coming year.
If you'd like to know more about how you can improve your cross-selling or client retention, check out some of our other blogs. You can also see a short 30 second video here about our Pulse business review tool and see how it could help your business.
Already interested in how we can help? Book a demo today!