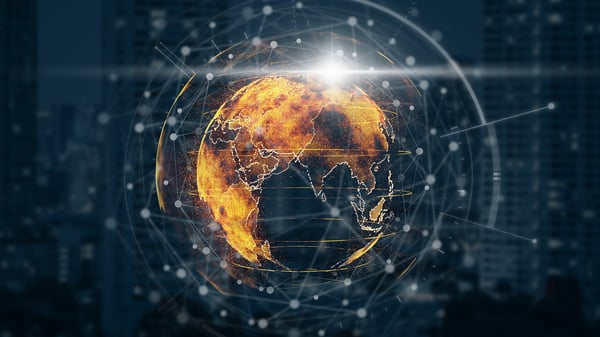 Pulse is a business review workflow tool that helps companies manage business reviews, get client feedback and gives them insight on the health of each client relationship. Pulse enables service providers to increase retention, cross sell services and save time and money.
Strong client relationships underpin results. Research from Clientshare across multiple industries shows that the single most important moment in a contractual relationship is the client review.
From talking to our customers, it's clear that there were key areas that needed attention when it came to their business review process. Consistency, transparency and timesaving. In many cases, individual account managers and development managers were creating their own review packs. Often, these were bespoke client to client and best practice was not shared. Whilst there's nothing wrong with this, it's time-consuming!
What if you could have a consistent framework that you could personalise with documents, content and actions saving you time and money?
Cross selling
Cross-selling is so important in today's market when businesses often win core services at low margins. We all want to be able to share the benefits of every aspect of our business with our clients, but it's important to stay relevant to their needs. Telefonica Tech for instance found that Pulse opened a whole new world of cross selling that had not yet been tapped in to. Using the Pulse Index Question function and personalising it to their needs Telefonica were able to increase their cross-selling by a massive 15%. This was all in the space of around 6-9 months. A huge win for the Telefonica Tech team.
Retention
The ability to provide value-adding content to your reviews is what will make you stand out as a trusted service provider. When it comes to renewing contracts, you want to demonstrate your worth beyond the service you provide day-to-day. Adding additional content – articles, videos, research – will highlight to your clients that you have knowledge outside of your relationship with them. When it comes to renewal, this is what will help make you stand out against competitors.
There are multiple opportunities to build and improve your rapport with clients. Recording a personalised video intro message is a sure-fire way to increase response rates. Whilst recording a message may feel intimidating, the payoff will be massive when you have a larger crop of data to work from.
More feedback is better feedback.
Anything you can do to encourage a higher rate of response is a good thing. In addition, the function to schedule your reviews regularly and set reminders is not to be ignored. Creating routine and regularity around reviews demonstrates you care for your clients, your enthusiasm for their input and willingness to develop the relationship going forward. This is going to pay off in renewal conversations.
Consistency
Consistency might be one of the most important factors of how Pulse can help you sell more. Having a system for how you create and deliver business reviews already built and established can save you up to 4 hours per month per account manager. Not only this, but you could also be saving 4 hours per month for a senior leader. This will allow you to invest more in your customer experience elsewhere in the business.
Alongside time, it creates a cohesive image of your organisation to your clients. Letting them know that you're all on the same page. This is going to do wonders when it comes to renewal and cross-selling. Allowing your clients to see why they should trust you with their next contract.
Not only this, but senior leadership being able to immediately see the health of their client relationships in one place cuts out the middleman. Simply by logging in, you have everything you need without having to interrupt the workflow of your account managers.
Timesaving
Timesaving is another key factor in helping our customers make more money with Pulse. When talking to our customers, the importance of efficiency when locating data was a clear priority.
Consider this: how many clicks does it take you to find data about what your clients think about you or to see a client review?
Instead of chasing and taking up the valuable time of your account team, you can get all your information in one place. Identifying opportunities for cross-selling, follow-ups and intervention is as easy as signing into your account. You can also identify NPS promoters in seconds – these are the people more likely to buy from you, they are your advocates.
If you want to know more about how Pulse has positively impacted our customers, check out or Customer Stories page. Equally, we are always keen to hear from anyone interested in Clientshare and Pulse so please get in touch.